Your Dedicated & Expert
IT Team


based in Lisbon
About NearshorIT
We are an IT consultancy company specialising in the nearshore model. We provide our customers with cutting-edge technology solutions for all business sectors, so that together, we can develop your business' web-based digital footprint.
NearshorIT Benefits in Portugal
Qualified resources
Portugal has some of the best universities in Europe, recognized in international rankings, allowing young professionals to enter the labour market with many more skills: technical, interpersonal and linguistic.
Language skills
Encouraged by the education system in Portugal, young students have access to education in other languages in their school career, from an early age to academic training.
Infrastructures
Also, in terms of infrastructure, Portugal has been recognised due to the technological robustness from the level of telecommunications, with fast fibre optic networks, to the large storage capacity of servers.
Cost reduction
When compared to other countries, Portugal is privileged by its qualified resources at a competitive cost. The same is true for transport, infrastructure and quality of life expenditure in general.
High quality supported on SLA'S
The Service Level Agreement concerns the services that the client company can expect from its supplier, in a measurable and specific way. A service signed in this way presupposes the guarantee of a transparent commercial link in terms of commitment, deadlines, technical support, etc.
Location and Infrastructures
Services within NearshorIT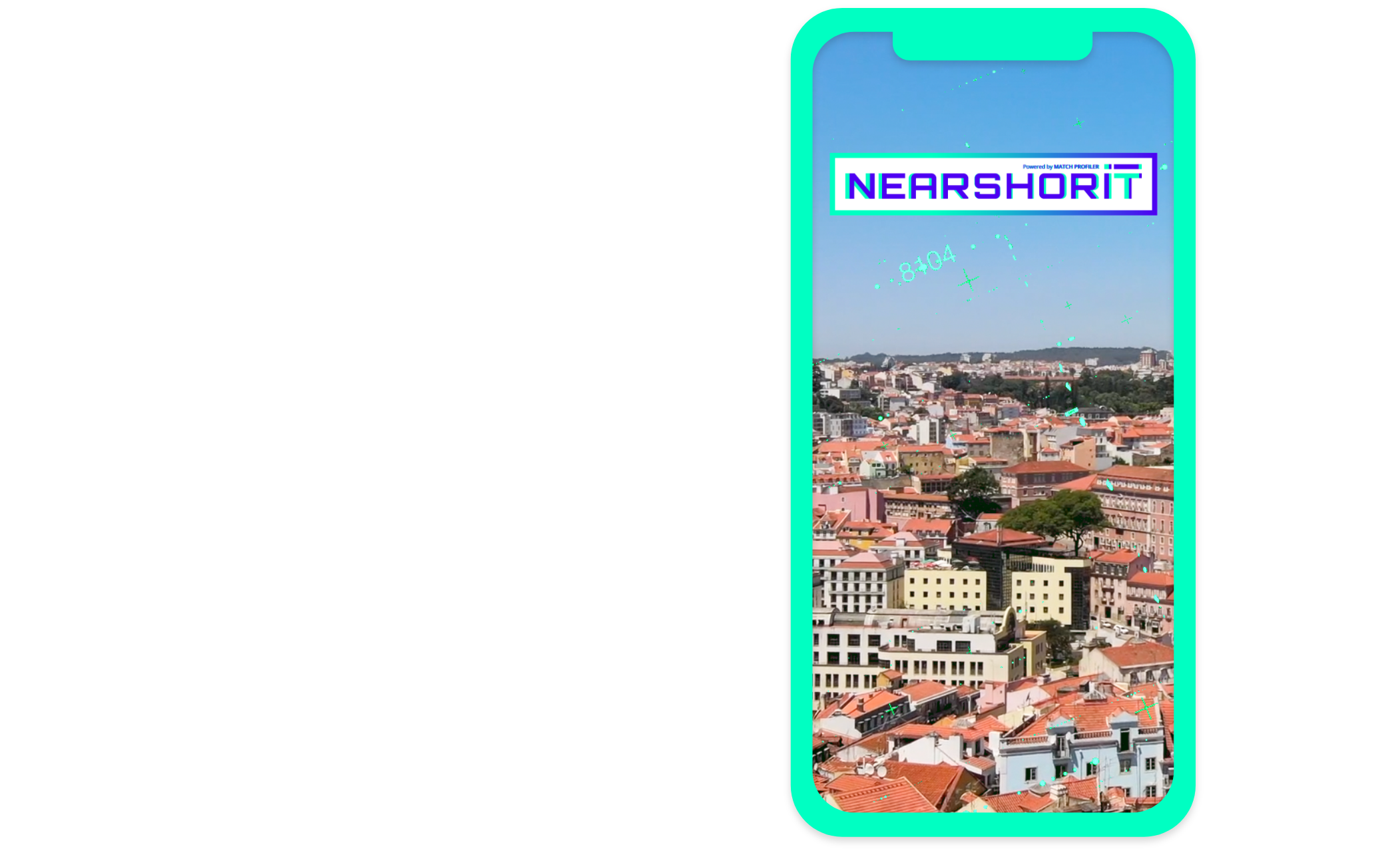 Mission
Our mission is to stand alongside our partners on the path to their technological innovation. Through continuous innovation, we support our customers in solving complex digital issues, regardless of the solution size or its audience. We believe that the future is digital, which we are already living today. The easiest way to be part of it is to immerse ourselves in the technology that has improved our lives and interpersonal relationships.
Consult us for your next project
LISBON OFFICE:
Praça Duque de Saldanha, n° 20, 1° Dto. 1050-094 Lisboa, Portugal
HEADQUARTERS:
3CE - Centro de Conhecimento, Competências e Empresas - Rua 25 de Abril, nº 313, 4520-115, Aveiro, Portugal